December 7th FSDA Christmas Party
November 16th Project Make and Take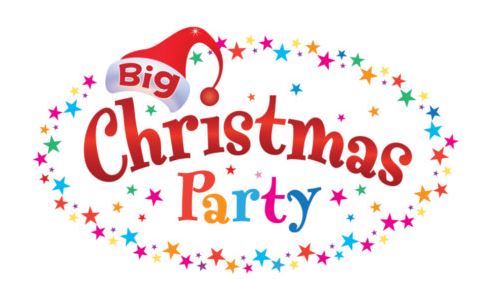 CHRISTMAS PARTY 2019


Date: Saturday December 7
Time: 10:30 - 2:00 PM
Cost: $20
Where: Messiah Lutheran Church
If you have not already signed up to attend, please do so at the November Meeting. If you are not going to be at the Nov. but are planning on attending please EMAIL FSDAsignup@gmail.com
Your check for $20 to can be mailed to:
Lynn Merritt, 12037 Benshoff Ave, Brooksville, FL 34601
All four projects will be taught at the November meeting
Kathy Edwards, Water Color Christmas Cards
Michelle Shroyer, Domino Pendent
Georgia Mazanet, Acrylic painting on ornament
Jan Zerbe, Alcohol Inks on a ceramic tile
Reserve a place for you and your guests the Make and Take.
If you don't RSVP there won't be supplies for you . To sign upEmail FSDAsignup@gmail.com
October 19th Painted Treasures Fund Raiser
September 21st Project: Mixed Media: Toni Hoffer
Supplies Furnished: a 9x12 canvas board, decoupage, paints, scrapbooking papers and a pattern.
Bring: black paint, white paint, a foam brush, scissors and usual acrylic painting supplies plus black graphite transfer pa-per.
Cost: $10.00
Sign up at the August Meeting or email FSDAsignup@gmail.com
August 17th Project: Angle Mixed Media Ornament: Jan Joyce
The project Angel Cordele, by Erica Joanne. For permission to teach the project, each person must have an original pattern pack and surface. I will order the pattern packs, seal and sand the surface.
Cost $8.00. (includes surface, pattern and paint)
SUPPLIES YOU NEED TO BRING:
Prismacolor Black, Prismacolor dark Umber, Prismacolor Marine Green, Prismacolor Sienna Brown,Prismacolor Pumpkin Orange, Prismacolor White
All pencils are available at AOE on 56th St, BLICK on West Shore, or on line. Some of the colors may be available at Michael's.
A $5.00 deposit is required for me to order the patterns. Mail you deposit to Jan Joyce (3924 Tacon St ,Tampa 33629) or Kathy Swigon (207 S. Woodlynne Ave., Tam-pa 33609), or bring to the July Meeting.
The absolute deadline for signing up for the class is the July meeting, July 20.
July 20thProject: Sherrie Colgain Spoonful of Snow
We will be using Quick Wood to create a snowman on old/new tablespoons. You will have a choice of a straight spoon or bent spoon. You may bring your own spoons, or I will have a collection to chose from. I pick up spoons at yard sales, thrift stores and Dollar Tree.
The class fee is $3.00 for packet and additional materials.
Quick Wood is an additional fee of $5.50 for a 2oz. tube or ½ tube $2.75 (enough for 2 spoons).
Metal spoons bent/straight your choice from me are $1.50 each.
I have broken the fees up so that you can buy only what you need.
SUPPLIES YOU NEED TO BRING:
Palette knife, stylus, water basin, paper towels, palette paper, paint for scarf & hat (your color choice).
Brushes: #12, #4 or #2 flats, ½ angle, detail and/or liner.
If you did not sign up at the June meeting please either reply to this email or contact Sherrie, hccfroggy@hotmail.com .
June 15thProject: Summer Burlap Door Hangars – Jacki Gehring
Supply List:-# 2 pencil and a white eraser (I will have erasers if you do not, don't buy one, it is just important that you do not use the one on your pencil)- Old Scissors to cut burlap, not your good ones- Light colored plastic bags, at least 15 - 20, recycle shopping bags (You can use a white tablecloth from the dollar tree if necessary)-Regular supplies - Paper towels, water container, palette paper and/or coated plates-Brushes – I will supply foam brushes and assorted smaller ones for detail. You can bring a stencil brush and a large stiff round like a stipple for extra detailing-A roll of ribbon for your main bow - 4 yards is the standard roll, and any special adornments. (I will have a bunch of pip and accessories to help jazz up your bows, as well as bow pieces for add-ons)-A couple extra glue guns and silicone sheets would be a big help. Be sure to put your name on them. I will have lots of glue sticks.
Optional but highly recommended if making any dots Set of Martha Stewart Foam Pounces – They are the best I have ever used! Very dense and make wonderful perfect circles, you will love them! Money well spent. Michaels or JoAnn's – I hope they still carry them. Set of 6 for around $6.00
If you did not sign up at the May meeting please drop me an email so I can have burlap prepped for you. Feel free to bring a friend this is a great class for someone who is not sure they can paint. (I will have some extras)
Thank you, Jacki Gehring Jacki.gehring@gmail.com 727-415-9698 Cost 15.00
May 18th Project: Bonnie Phillips Free fabric Painting class
We will hold the FREE fabric painting class at the May meeting. Bonnie will teach basics and all who wish will paint the design of their choice. Paint will be provided for those taking the basics class. Fabric painting books and designs will be at the March meeting for beginners to choose a design.
For those who do not need the basic beginner class this is an opportunity to paint what you plan to wear to Painted Treasurers. The theme is the Four Seasons and Christmas. If hosting a table please wear something hand painted that will go along with the theme you chose.
April 27th Project: Bonnie Phillips Acrylic painting on Canvas
Acrylic on canvas. $10. Bring 16x 20" canvas & regular acrylic
painting supplies including 3/4" synthetic flat.
March 16th Project: Michelle Shroyer, Painting on leather and/or faux leather with a new paint from DecoArt
We will be using a new paint from DecoArt called Stylin. It is used to paint on leather and faux leather. The pattern is by Jill Fitzhenry
Cost : $5.00 (please bring correct change)
Furnished supplies: Paint and pattern (signup page will be at the January and February meeting, please sign up so I know how many patterns to print.)
Supplies member need: pallet, water container, paper towels, small and medium round brush, liner brush, stylus, white graphite paper, tape, rubbing alcohol or acetone (finger nail polish remover) and a prepared surface.
Preparing surface: Any leather or faux leather item. Down load line drawing. Resize it to fit the painting area. Clean area to be painted with rubbing alcohol (note if you are painting patent leather you need to use acetone). Dry. Transfer pattern to surface using white graphite paper and a stylus.
February 16thProject: Lynn Merritt Name tags
FSDA Name Tags $3.00 per packet
Packet includes: Pattern and instructions in color, Surface from 1/8" Baltic birch, Magnets.
The surface will be base coated White. All paint colors will be provided.
Supplies you need: Pigma Micron pen .03 or.05 (or similar) #4 or 6 angle or flat, small
round #2 or 1, usual acrylic painting supplies.
January 19thProject: Carolyn Zaengle Painting Rocks for Florida Hospital
In January Carolyn Zaengle will guide us in painting rocks! The Florida Hospital has asked if we could paint some rocks for their young patients to hide and also for the nurses to hide for those patients. They will be cute, simple designs appropriate for all ages. Bring your brushes and other basic acrylic supplies. We will provide the rocks! No Cost; Please bring the paint you will need and your regular acrylic supplies.